Web Development
UNLEASHING CREATIVITY
Quality web products take experience, brains and hard work. Our engineers take pride in the work they do every day for some of the biggest global trade-show companies. We mix classic and new technologies and the only goal is to put out amazing products our clients can use with confidence.
Most of our clients enjoy WordPress so we became experts in pushing this beautiful platform to the next level. Our "from-scratch" themes are highly optimized and perform great under those traffic spikes you get the week before and during your event.
The devil is in the details but our engineers have both the tech and business knowledge to make sure we deliver great products, all the time.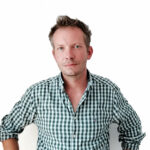 Mihai Tobosaru
I am managing a team of experts tackling enterprise online platforms for events, organizations and global businesses. Since web is a global place, my partners are located in the most diverse places, from Vancouver to London and from Cape Town to New York. I work with the pharma industry and the events business, with non-profit organizations and governments, with any entity that looks for reliable beautiful online products.